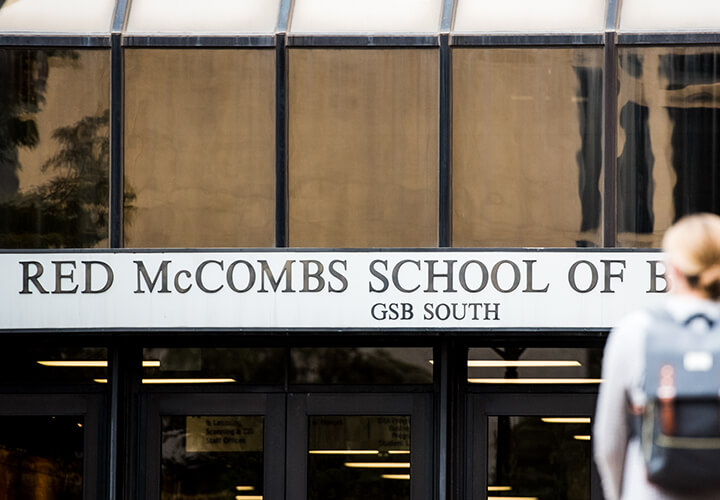 INVESTMENT CENTER
AIM Investment Center
The AIM Investment Center (AIM) is a nexus for integrating financial research, investment education and practice at the University. It brings together financial support, information resources and intellectual capital to support teachers, students, those who further knowledge in the field through research, and people seeking to enhance the practice of investment management.
The Financial Trading & Technology Center (FTTC), part of the AIM Investment Center is a hub for finance programs for MBAs and undergraduates. It's a laboratory for the creation of innovative teaching techniques applied to all levels of education. FTTC supports academic activities like classroom instruction, videoconferences, special presentation/events, data-feed workshops, and simulation trading games.
POLICY CENTER
Salem Center for Policy
The Salem Center for Policy works with students, policy makers, and business leaders to advance the use of data science in public policy research and practice. We support original research, curricula, and public events that build support for evidence-based evaluations of public policy choices. It is our mission to arm current and future policy entrepreneurs with the tools needed to scrutinize the relationship between government policies and the economic well-being of a free society.
PRIVATE EQUITY CENTER
Hicks, Muse, Tate & Furst Center for Private Equity Finance
The Hicks, Muse, Tate & Furst Center for Private Equity Finance (HMTF) supports curriculum development in private equity specialization at the McCombs School MBA program. The center fosters faculty and student research and scholarship on issues related to private equity finance, capital markets, corporate finance, investments, real estate, and other more.
REAL ESTATE CENTER
Real Estate Finance and Investment Center
The Texas Real Estate Center advances curriculum development in real estate at the University. It encourages faculty research and development within the department. The Center is a model for the creation of a nationally recognized real estate program.
AFFILIATED PROGRAMS
Energy Management and Innovation Center
The Energy Management and Innovation Center (EMIC) offers a variety of initiatives designed to reach out to business leaders and policy makers who are interested in more effectively managing energy resources, successfully commercializing innovative technologies, and shaping future energy policy. EMIC draws on expertise from across the University of Texas to offer a multidisciplinary approach to educate future business and policy leaders, creating a new generation of problem solvers. The Energy Management and Innovation Center has established a core of energy-specific business curriculum that will guide the education of business and policy leaders in the decades ahead. Approximately 80 MBA students and 100 undergraduate students participate in energy-specific courses, workshops, practicums and/or projects each year.
M
c

Combs Energy Initiative

The McCombs Energy Initiative is the focal point for the creation of the leading academic program in energy finance and financial risk management. It encourages curriculum development in corporate finance and financial risk management applied to energy and financial commodities and supports faculty development and research in the Department of Finance.
Social Innovation Initiative
The Social Innovation Initiative (SII) acts as UT-Austin's hub on campus for innovation in social and environmental impact. The center is housed in The McCombs School of Business, and thus focuses on corporate sustainability, social entrepreneurship, impact investing, and ESG investing. The SII strives to cultivate a world where business professionals can create economic value for their organizations while shaping a circular, regenerative economy that benefits all stakeholders. We reach students and community members through experiential learning programs, courses, community events, career support, and research.
Wealth Management Program
The Wealth Management Program advances curriculum development in Wealth Management at the University. Our students will start with a foundation of strong business training that will be complemented with hard and soft skill training relevant to the industry. We aim to connect the academic community with the Wealth Management industry, creating a unique opportunity to train the next generation of Wealth Management professionals, lead cutting-edge research in the field and convene a forum for Wealth Management professionals to network and innovate alongside faculty.