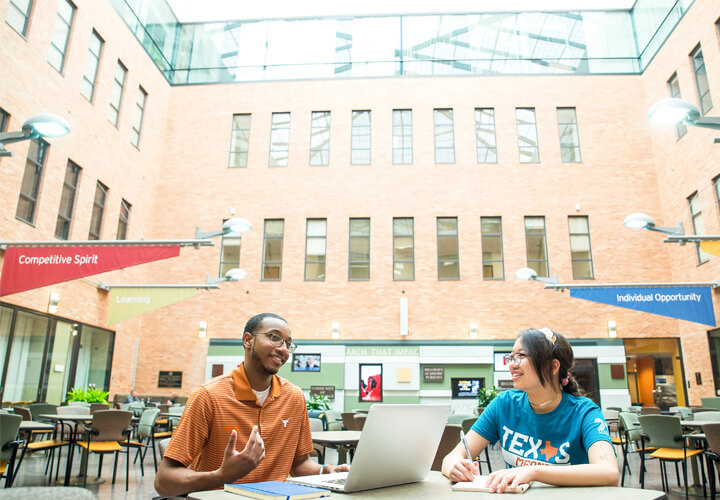 Undergaduate Research Assistant Program
WHAT IS THE URAP?
The McCombs Undergraduate Research Assistant Program provides opportunities for undergraduate business students to assist faculty research objectives. Funding for these assistantships come from the Research Excellence Fund.
FOR FACULTY
Tenure track faculty members may apply for undergraduate research assistant funding through their department chairs, and will receive final approval from the Associate Dean for Research. Watch for the call for requests from the undergraduate dean during the first or second week of class in the fall and spring semesters. There is no summer research assistantship.
For University-wide Research Assistant rules, visit the Handbook of Operating Procedures.
Interested faculty should contact ADResearch for further information on the program's administration and application process.
FOR STUDENTS
Interested in learning more about the research process and gaining firsthand research experience? McCombs Undergraduate Research Assistant Program offers opportunities for students to assist faculty with research projects and to help conduct research studies in the McCombs Behavioral Lab. The paid position is for up to 10 hours/week each Fall and Spring semester with approximately 12 offered each semester. Interested BBA students should submit a resume to McCombsURALab@mccombs.utexas.edu.
Listing of Undergraduate Research Assistants and their projects