GMAT and GRE Scores are Optional. Learn more. >>
Traditional MPA Admissions
The MPA application is currently closed and will open on August 28, 2023. Discover the admissions process of joining the traditional Master in Professional Accounting program.
Fall 2024 MPA Application Dates and Deadlines
11/1

U.S. and International Applicants

1/5

International Applicants
PRE-ENROLLMENT COURSES
Completing these classes before applying to MPA will greatly strengthen your application:


- Principles of Macroeconomics
- Principles of Microeconomics
- Introduction to Statistics
- Introduction to Financial Accounting
- Introduction to Managerial Accounting

These courses can be completed via classroom or online from any degree-granting, accredited community college, four-year university, or through AP or CLEP credit.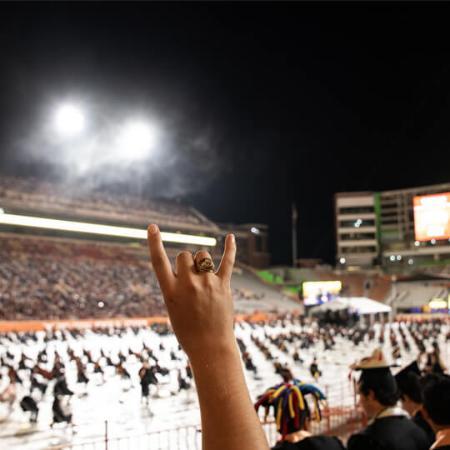 Application Resources

Read through the tMPA Admissions FAQ and the instructions in the tMPA admissions packet carefully before starting your application. These resources will help answer questions as you apply to the program.
You Are Not A Number
The MPA Admissions Committee takes all your application materials into account. Your essays, prior academic performance, letters of recommendation, and non-academic achievements all play an important role in your acceptance into the MPA program. Find tips on enhancing your application on our admissions blog.
Admissions for International Students
You will apply as an international applicant if you do not hold U.S. citizenship or permanent residency status, even if you earned your undergraduate degree in the U.S. International applicants should take note of the following items:
TOEFL or IELTS Scores
MPA students interact with employers and participate in English-instructed classes from the beginning of their first semester. As a result, applicants must possess exceptional English skills to be considered for our program. All international applicants, except those from English-only speaking countries or those with a bachelor's degree from an English-only speaking country, must submit either a TOEFL or IELTS official score report for the MPA application.
Our preferred minimum for the TOEFL is 105 overall, with a minimum of 24 for each individual section, or minimum band scores of 7.5 for the IELTS.
Fiscal Responsibility
U.S. immigration regulations require every international student to verify the availability of financial resources to pay for all educational, living, and other expenses prior to the issuance of the F-1 or J-1 visa. Please refer to the Financial Requirements web page for more details. The financial information is used for immigration document processing, not for admissions purposes, and is not required for the completion of an admissions application.
Financial Assistance
International students should be prepared to finance the entire period of proposed study from personal funds or from funds from other sources, as financial aid is extremely limited.
International Office
The University of Texas at Austin's International Office assists foreign students during their stay in the U.S. and is responsible for issuing immigration documents, providing assistance securing visas, and reviewing requests for renewal and changes in immigration status. The office also provides information on housing, orientation, immigration status, financial aid, health insurance, legal questions, employment, automobile licensing, income tax status, and social security regulations.
SIGN UP FOR MORE INFORMATION