Build a Future with McCombs
We believe that business has the potential and responsibility to benefit society. Because corporate and foundation partners are integral to that mission, we welcome the chance to partner with you.
Meet the Dean
Industry leaders are joining with Texas McCombs to face some of today's most daunting business problems. It's work we excel at, as one of the top business schools in the country, at one of the largest research universities in the world.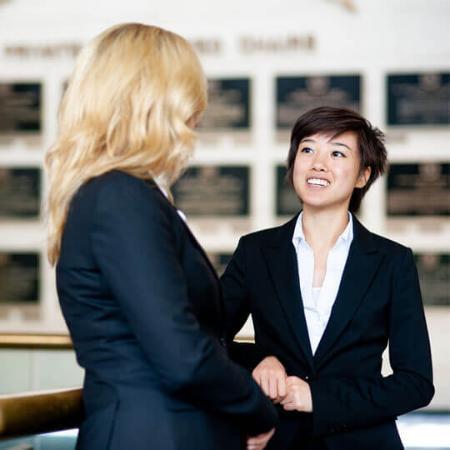 Join a Texas-Sized Community

Texas McCombs' most successful partnerships are driven by recruitment, engagement, and investment. Our Corporate and Foundation Relations team will work with you to align your organization's goals with school priorities. Then we'll build a strategic partnership that enables your company to access and engage McCombs' wide array of faculty, student, and university resources.
Get in touch to find out how we can meet your company's strategic goals.