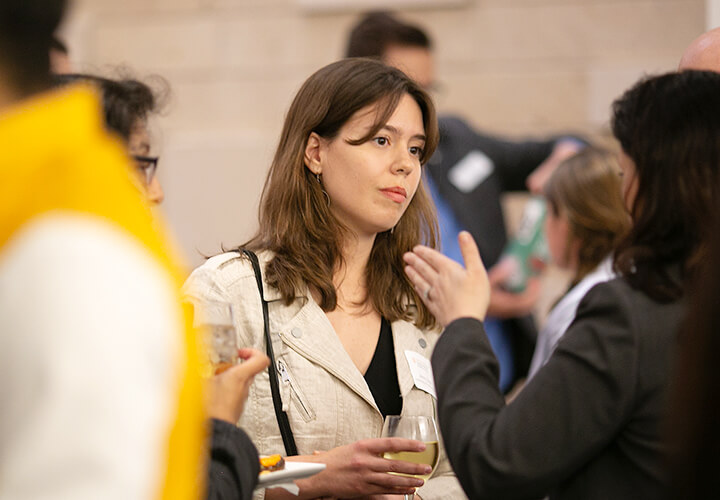 Meet the Team
We welcome you to connect with our recruiting and corporate teams to build a strategic partnership focused on recruiting, engagement and/or investment opportunities that align to your corporate goals.
Business Development & Relationship Management

Connect with us for initial recruiting discussion, recruiting strategy, and recruiting partnership support.

Recruiting Operations

Connect with us for posting a job, scheduling interviews, and hosting an information session, office hours, or educational recruiting event.

Employer & Alumni Engagement

Connect with us for, large networking recruiting events, just-in-time recruiting events, and alumni educational events -I.e., panels, industry educational events.

Corporate & Foundation Relations

Connect with us for strategic partnership opportunities across McCombs, leverage campus resources, and building an organizational presence at McCombs.

Sarah Nathan, Managing Director, Employer & Corporate Ecosystem
"Our Texas McCombs Employer and Corporate Ecosystem team is here to support all your recruiting and corporate and foundation goals. We take pride in developing strategic partnerships with our employer partners to provide recruiting, engagement, and branding opportunities with our talented students. We are ready to listen to your goals and build a plan together for success. We encourage you to contact us to learn more, as we look forward to partnering with you."
We welcome your partnership and engagement. To contact us to get started, please email us.