Meet the Future Stars of Your Workplace
Texas McCombs students are trained to solve today's most pressing business needs. Get in touch, and we'll provide engagements and programming to recruit McCombs talent for your organization.
Recruit on the Forty Acres

Come connect with students while they're planning their futures. Our team can help find opportunities that match your requirements. Campus visits, job fairs, and speaking roles are just a few of the ways you can engage at McCombs.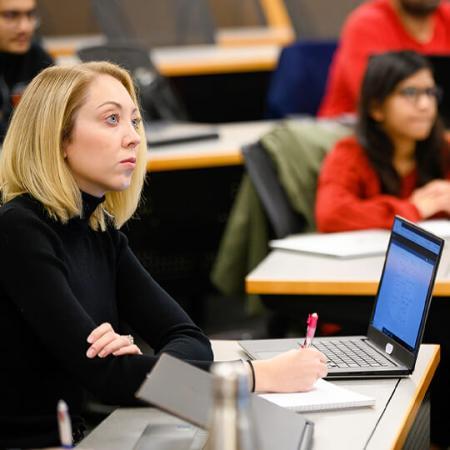 Meet Our Talent

Our students are trained for a variety of industries and roles. Whether you're hiring for an entry-level position or one that requires specialized experience, our students are ready to join your team.
Connect with Our Students

Why McCombs?

To succeed in an ever-changing business environment, organizations need people with talent, knowledge, and grit. Our world-class faculty deliver cutting-edge research and equip more than 6,000 students a year with the skills to change business for good. Lead change with us, and find solutions to your challenges.