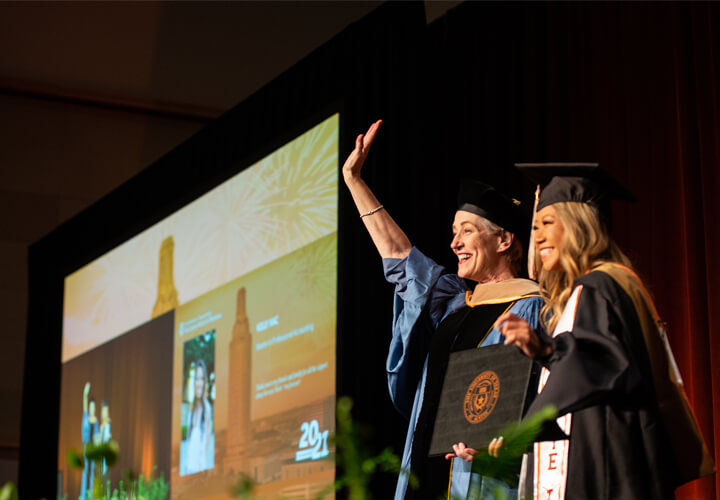 CONSISTENT HIGH PERFORMANCE
Accounting research and teaching at Texas have set the bar high for the entire world for decades. Join the faculty, students, and corporate advisors driving this astounding achievement.
HOW HIGH IS YOUR HORIZON?

The mission of the Department of Accounting is to expand and create knowledge through scholarship of theoretical and practical impact and to communicate an understanding of the accounting discipline through teaching undergraduate and graduate students, training accounting scholars and educators, and collaborating with business and policy-making innovators.
LIFE'S SHORT – START FAST

Launch your career arc from the highest-ranked undergraduate and graduate accounting program in the country. Choose the four-year BBA program or the MPA option that combines your undergraduate degree with a one-year master's program to supercharge your career potential in this robust job market.
A PRICELESS PhD EXPERIENCE

Prepare yourself for academic life by developing your research skills among the accounting world's most respected scholars. You'll get rigorous training, mentorship, and the chance to uncover and explain insights with both practical and theoretical applications in the world of business.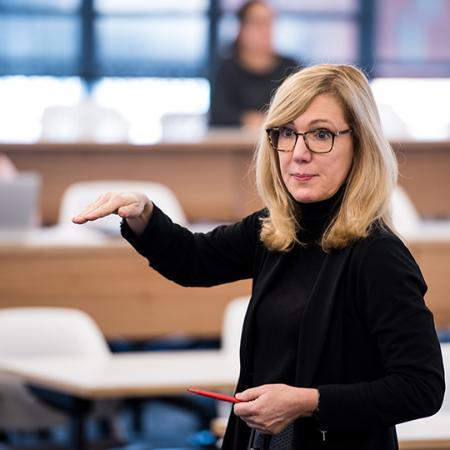 DISCOVERY AND REINVENTION

Faculty researchers at Texas McCombs produce ground-breaking research on financial reporting, auditing, managerial accounting, and taxation. Mentoring our doctoral students, they publish in top journals around the globe, shaping future trends and processes that accelerate business flow.
AFFILIATED CENTERS & INITIATIVES
Global Sustainability Leadership Institute

The GSLI, in partnership with the Moody College of Communication, is dedicated to addressing critical sustainability challenges of the 21st century through research, education, and industry collaboration.

Texas Tax Readings Group

This active group of tax scholars in accounting and finance meets regularly to read national colleagues' new working papers. Doctoral students provide feedback and help vet early research of promise.

Accounting Research Colloquium

The Colloquium invites peers worldwide to read their works and discuss their papers in a supportive environment. The series highlights some of the freshest voices in accounting research around the globe.

Accounting by the Numbers
NO. 1

Undergraduate, Graduate & Doctoral

U.S. News & World Report

NO. 1

Undergraduate, Graduate & Doctoral

Public Accounting Report

NO. 4

Worldwide Research Productivity

BYU 2018 Research Rankings
OUR STUDENTS ARE BEST-OF-CLASS
The No. 1 accounting program in the country naturally offers an unmatched student experience. Engaged and welcoming student organizations offer collegiality, leadership opportunities, and industry connections. Make the most of your student life at Texas!