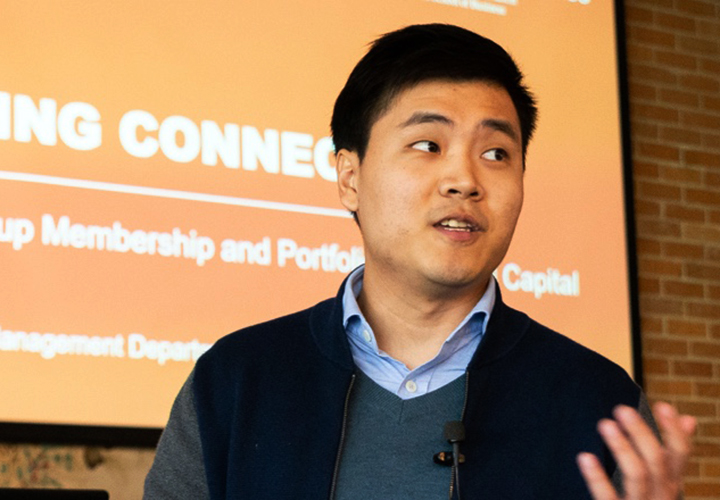 SMARTS, TENACITY, AND GRIT
Meet faculty researchers who embody the indomitable spirit of Austin, the enterprising drive of Texas, and the visionary thought leadership of world authorities in policy and practice.
SCHOLARSHIP THAT INSPIRES TEACHING

The University of Texas at Austin is a global leader in faculty research and innovation. Our scholarship enlivens classroom discussion and learning with business insights freshly uncovered. Little wonder Princeton Review ranks Texas McCombs No. Six for Best Graduate Classroom Experience (2020).

McCOMBS RESEARCH RANKINGS
#10

Global Business School Research

The University of Texas at Dallas (2018)

#12

U.S. Doctoral Graduates Produced

Financial Times (2021)

#12

Global Research Publications

Financial Times (2021)
Faculty Research Resources

LOOKING TO PARTNER ON A RESEARCH STUDY?
Texas McCombs faculty members seek organizations that wish to collaborate on research studies relevant to their business operations and performance. You will help advance business practice and gain early access to research insights specific to your organization.