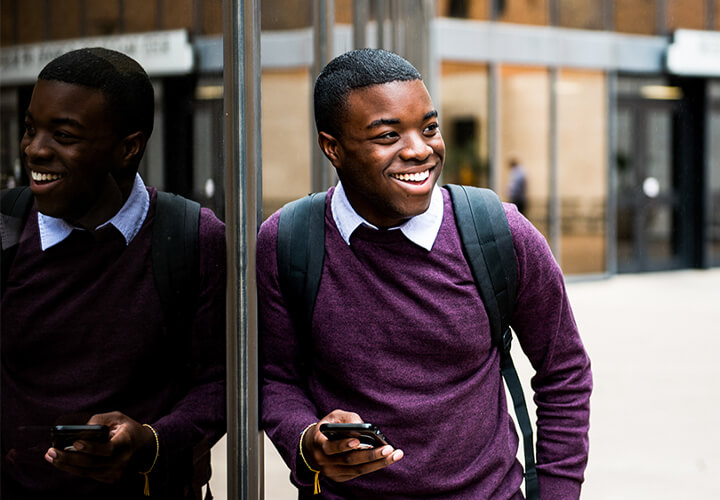 ECON-MPA
The ECON-MPA program is now the MPA Bridge Program! Stay tuned for more information coming in the fall. If you enjoy numbers and problem solving, accounting may be the perfect fit for you. Stay one more year and earn your master's from Texas McCombs.
What is ECON-MPA?

The ECON-MPA is designed for current UT undergraduates majoring in economics. Students who complete the ECON-MPA curriculum earn both a bachelor's degree in economics and a Master in Professional Accounting (MPA) degree. Admission to the program is highly competitive; only high-achieving students are nominated for the  Graduate Select Admission Program.
BENEFITS OF EARNING YOUR MPA

As an ECON-MPA student, you'll get a head start MPA classes during your senior year and have many opportunities to interact with established and up-and-coming professionals. You can also gain first-hand perspective in global business by studying abroad and get hands-on experience by interning at major businesses for course credit. Join the 98% of MPA graduates who are employed at graduation.
ECON-MPA PROGRAM STRUCTURE
Acceptance into the ECON-MPA means you're part of one of the most exclusive programs on campus. Here is how this unique program is structured:
SENIOR YEAR
If you are admitted to the ECON-MPA , you will start with ACC 381 in the second summer session and complete up to 12 hours of MPA coursework in your senior year. Graduate courses will be reserved toward the MPA degree via the Reservation of Course for Graduate Credit and cannot be used towards the economics degree. You will have the benefit of paying undergraduate tuition on these graduate courses and receiving academic and career advising services from the MPA Program Office. To remain in good standing in the program, you will be required to meet the same standards of satisfactory performance as other MPA degree candidates.
GRADUATE YEAR(S)
After acquiring your bachelor's degree, you will transition to graduate standing and continue your graduate MPA coursework at graduate tuition rates. You will have an opportunity to apply for MPA scholarships to help defray some of the graduate tuition costs. See the ECON-MPA admissions and tuition & financial aid web pages for additional details. 
SIGN UP FOR MORE INFORMATION