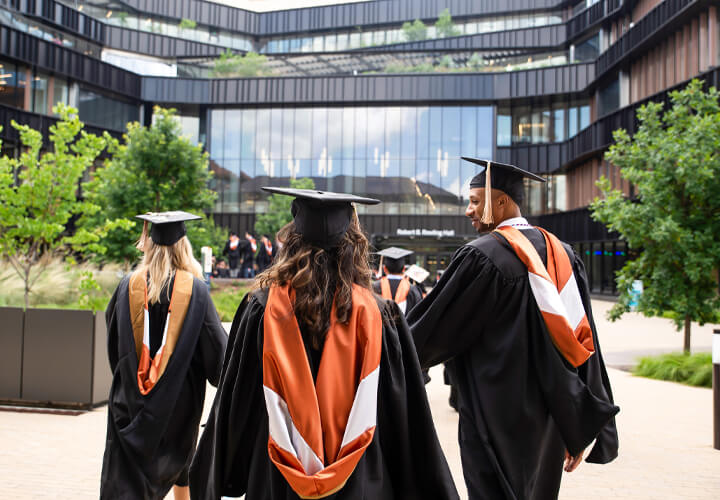 Application Process
Check out the steps to join the MSTC program and change the trajectory of your career. The application for the Class of 2025 opens in August 2023.
A Passion for Technology and Innovation

The MSTC program is looking for applicants who can demonstrate excellence throughout the admissions process, including a passion for technology and innovation, leadership skills, and the ability to work on a team. Recognizing that no single factor is fully indicative of an applicant's potential to succeed in the program, the admissions committee has chosen to employ a holistic application review; there are no specific test score or GPA minimums, nor is any single undergraduate major considered preferable to another. We evaluate your fit with the program as a whole.
Launch Your Dreams
The application for the MSTC Class of 2025 opens in August 2023.
In the meantime, attend an event or reach out to the admissions team to get your questions answered.
1. FILL OUT THE ONLINE APPLICATION
You will need the following items to complete the application:
Test Scores (GMAT or GRE and, if applicable, TOEFL or IELTS). OR Request a test waiver if:
- You have 15 or more years of work experience
- You have 5 or more years of people or project management experience
- Demonstrate quantitative abilities through work history, undergraduate record, or continuing education classes
- You have an expired score to consider
- Contact MSTC Admissions to request a test waiver
Two letters of recommendations
Official transcript(s)
A detailed resume
2. PAY THE APPLICATION FEE
An email will be sent prompting you to pay the application fee within 3-5 business days of the online application submission. This amount will be invoiced through "What I Owe." Applications will not be processed until the fee is paid. Your application fee status on the McCombs system will be marked as "Paid" within 3-5 business days of payment.
U.S. Fee - $65
International Fee - $90
3. SUBMIT OFFICIAL MATERIALS GIAC
To complete your MSTC application process, you must:
Submit official transcripts to the Graduate and International Admissions Center (GIAC). See the GIAC instructions for transcript submission. NOTE: This is the second time you'll be submitting your transcripts.
Submit official GMAT or GRE scores to GIAC. Scores must be sent electronically directly from the testing agency. GMAT Code: 396-44-45 and GRE Code: 6882.
Submit official TOEFL or IELTS scores to the GIAC (international applicants only). TOEFL Code: 6882. IELTS scores are sent by hard-copy mail upon your request. Read more about TOEFL and IELTS scores and submission.
For international applications only: Submit your Green Card (permanent resident status card) to GIAC.
4. INTERVIEW (BY INVITATION ONLY)
Interviews are conducted in person or via Skype by an Admissions Committee member. The Program office will contact you through the application system to schedule an interview if invited.
Note: Due to safety protocols due to COVID-19, all interviews are currently being conducted virtually.
5. MONITOR YOUR APPLICATION STATUS
Check the status of your application to make sure all submitted items have been received. If any required items are shown as outstanding or not received, your application decision will be delayed. Once all materials are received from your application you can expect a decision within three weeks of the application deadline.